Health thru Chiropractic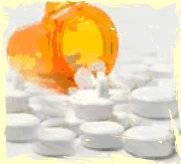 Even though drugs are often used to decrease the symptoms you feel, chiropractic care treats the structural cause for many styles of headaches.
We have all probably suffered from the occasional tension headache but even these are not normal. Our first impulse is to reach for some sort of drug. Unfortunately while these drugs may help our pain they also have side-effects such as liver or kidney damage. All without even treating the actual cause for our pain.
Chiropractic care looks for the root cause for the pain which often leads us to the spine and it's bones. These bones reside and move within a well defined area of movement. When these bones, called vertebrae, move outside of their normal motion path we call this a vertebral subluxation. These vertebral subluxations can now abnormally affect the structures around them including spinal nerves, supporting muscles, and even blood supply to the immediate area and other areas. This abnormal affect on these surrounding structures most often leads to your headache pain.
When you come into our office we perform a thorough examination to identify these abnormal subluxations and if they are found then you will likely benefit from Chiropractic care.
So, if you find yourself suffering from chronic headache pain please give Sandy a call and make an appointment to sit down and talk about your headaches and their possible causes.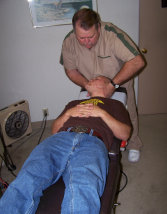 Headache Pain
Select Topic:
817-275-3442
Please phone for an appointment today