Health thru Chiropractic












Homotoxicology Articles
Welcome to Our Heel Page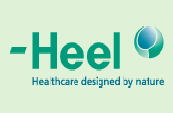 We have chosen to carry a number of products from HEEL, maker of homotoxicological remedies such as Traumeel and The Detox Kit. I have found their products to be one of the best available. But you may be wondering what is homotoxicology all about.
What is Homotoxicology?
Homotoxicology's Roots
These statements have not been evaluated by the Food and Drug Administration. These products are not intended to diagnose, treat, cure or prevent any disease.


Most people have at least a passing familiarity with homeopathy, a modality of healing most identified with Samuel Hahnemann. The hallmark of homeopathy is "Similia similibus curentur", or "like cures like", where an ailment is cured by properly selected doses of substances that would cause this ailment in a healthy person. Classical homeopathy, properly administered by well-trained practitioners, is remarkably effective and safe.
Homotoxicology, formulated by Hans Heinrich Reckeweg M.D. in 1952, combines elements of classical homeopathy with modern medical science. The critical element bridging homeopathy and allopathic approaches is that Dr. Reckeweg uses an indication-based approach. So, instead of unique remedies and dosages prescribed by professional homeopaths, people can use homotoxicological products, containing a mix of homeopathic substances, based simply on the general indication, or reason, they are seeking help.
Dr. Reckeweg outlines a key tenet of his modality as follows: :
"According to Homotoxicology, all those processes, syndromes and manifestations which
we designate as diseases are the expression thereof that the body is combating poisons
and that it wants to neutralize and excrete these poisons. The body either wins or loses the
fight thereby. Those processes which we designate as diseases are always biological, that
is, natural teleological processes which serve poison defense and detoxification."
In essence, what he is saying is that what we label "disease" is actually the body fighting the effects of and trying to eliminate toxins, some of which are created by the body and some of which are introduced from the outside. Health is either gained or lost by the body's ability to deal with these toxins.
For more information about Homotoxicology and Heel Products go to